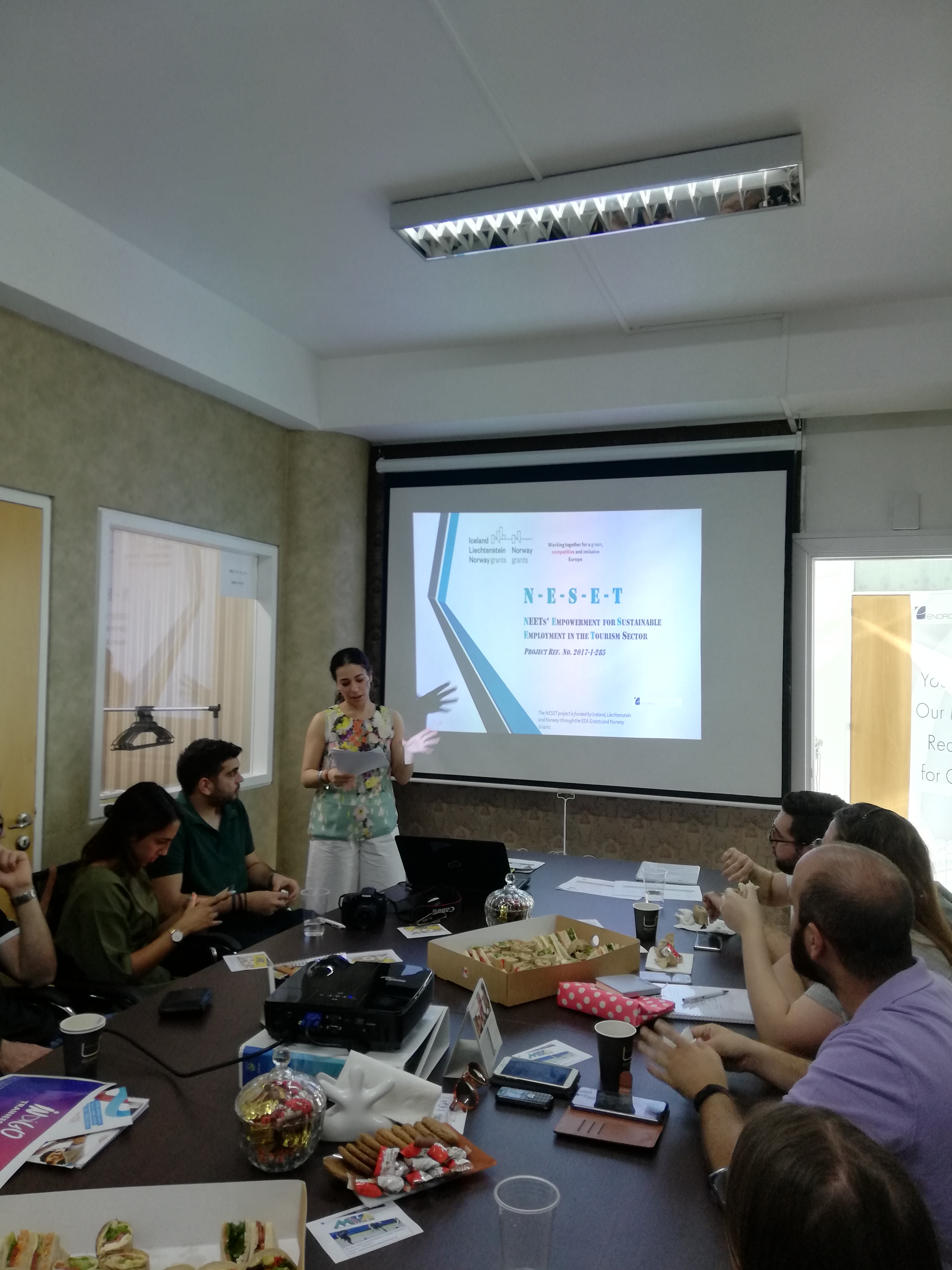 28 Sep

The NESET training workshops have started

28 September 2019

The NESET project Cypriot Partner – Enoros Consulting Ltd. organised a National Info Day on 25 September 2019. The participants of the event were young people, unemployed individuals, students as well as stakeholders from various sectors (i.e. education, chambers of commerce, tourism enterprises, NGOs, etc.). Social welfare representatives and individual volunteers working in the field of youth also attended the event. The Info Day's duration was two hours and it was held at the CENTER POINT TOWER in Nicosia, addressing the objectives and goals of the NESET Project as well as describing all the activities implemented to date. The attendees had the opportunity to get informed about the project's purpose and relevant activities. Overall, the participants were satisfied by the gained information and knowledge and they showed interest in promoting further the NESET Project in their networks.

On 27-28 September 2019, the Tourism days in Bulgaria, the Cluster for IT support to the Black Sea touristic business, partner in the NESET project, organised a national publicity event. The conference took place in the beautiful town of Sozopol, near Burgas, and its first day was focused on three main topics:
Presentation of the results of the surveys among young people and employers in the Tourism Industry in Bulgaria on the Skills Mismatches and Workforce Shortages of Young People in the sector.
Introducing participants to good practices of young entrepreneurs in tourism.
Presenting new software products for overall hotels and restaurants management.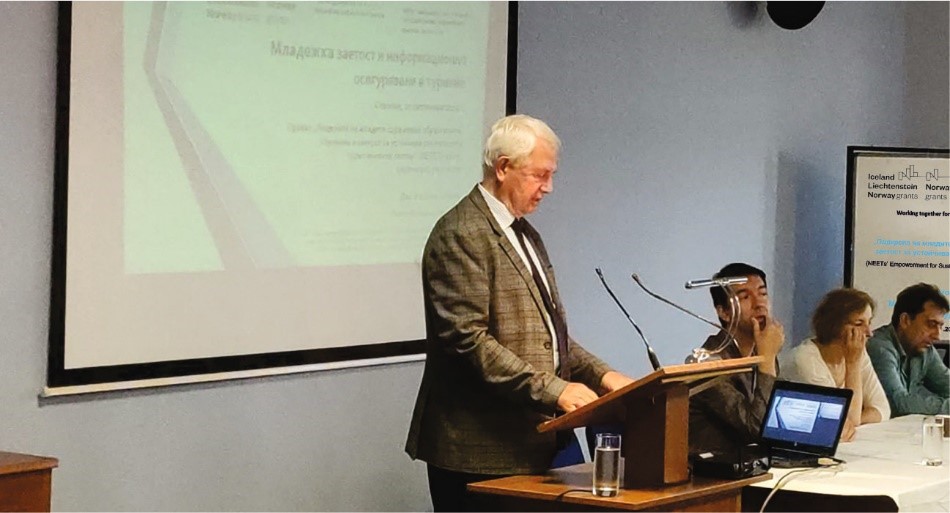 The second day of the conference was dedicated to face-to-face meetings between young people – mostly NEETs, but also students at and alumni of the tourism department of "Asen Zlatarov" University in Burgas, tourism managers, would-be entrepreneurs and young employees on the one hand and employers and members of tourist associations in the region, on the other.
The conference was honoured by representatives of the two biggest and most influential tourism chambers in the region – in Varna and Burgas, the teaching body and the management of the tourism department the tourism department of "Asen Zlatarov" University in Burgas, different NGOs and employers.