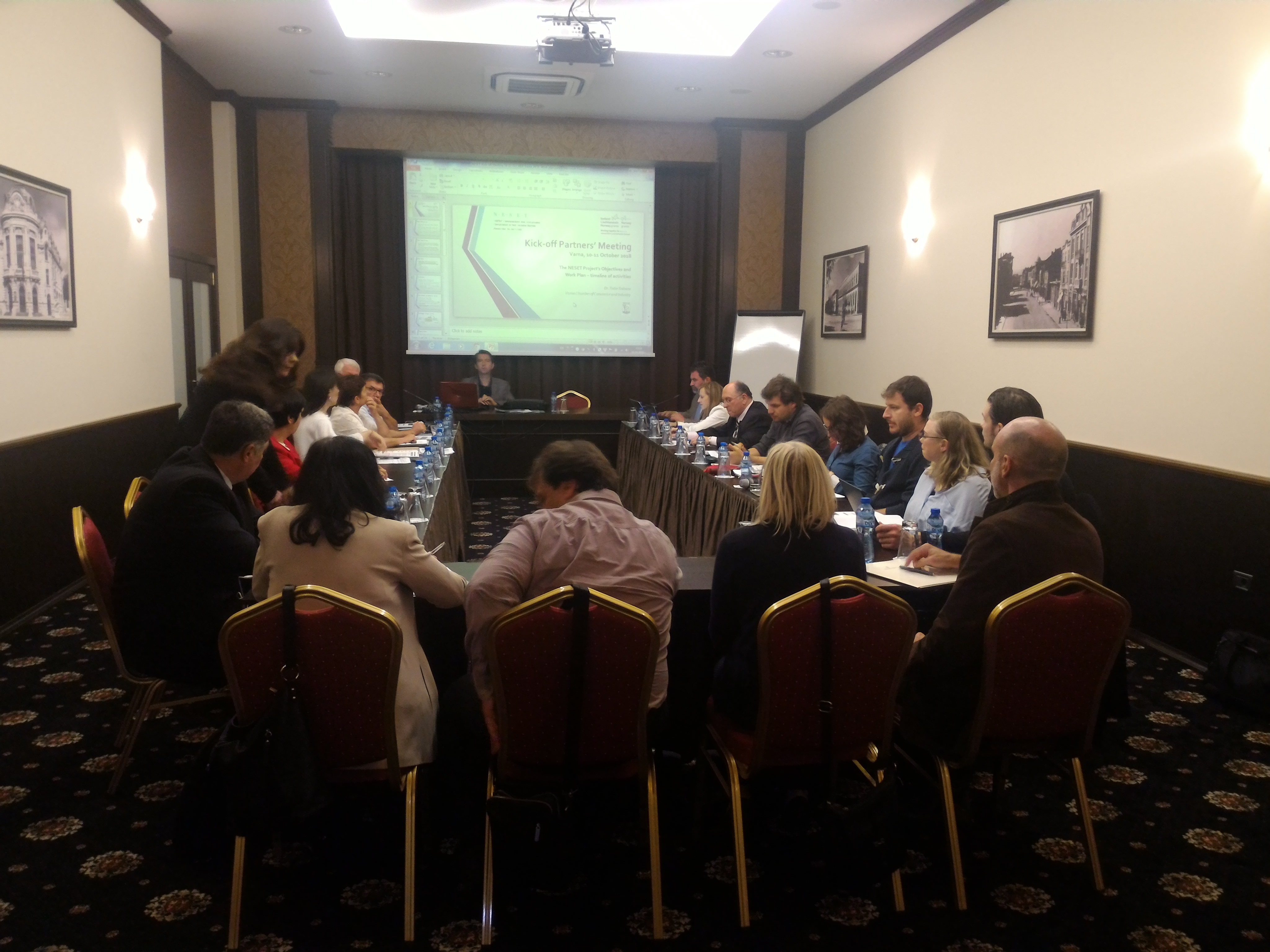 11 Oct

NESET Kick-off Meeting in Varna

NESET Kick-off Meeting in Varna

The representatives of the NESET Consortium organisations from each partner country (Bulgaria, Croatia, Cyprus, Greece, Italy, Portugal, Romania and Iceland as an expertise country) met and had the opportunity to get to know each other, to share their expectation about the project. The Meeting continued with the Lead Partner presenting in detail the project's objectives and the timeline of activities to be carried out. The work package coordinators also had the opportunity to present their vision about the upcoming activities under the project. At the Meeting it was decided that the Lead Partner would prepare a set of internal rules to serve as a reference for all project partners during the implementation of the project.